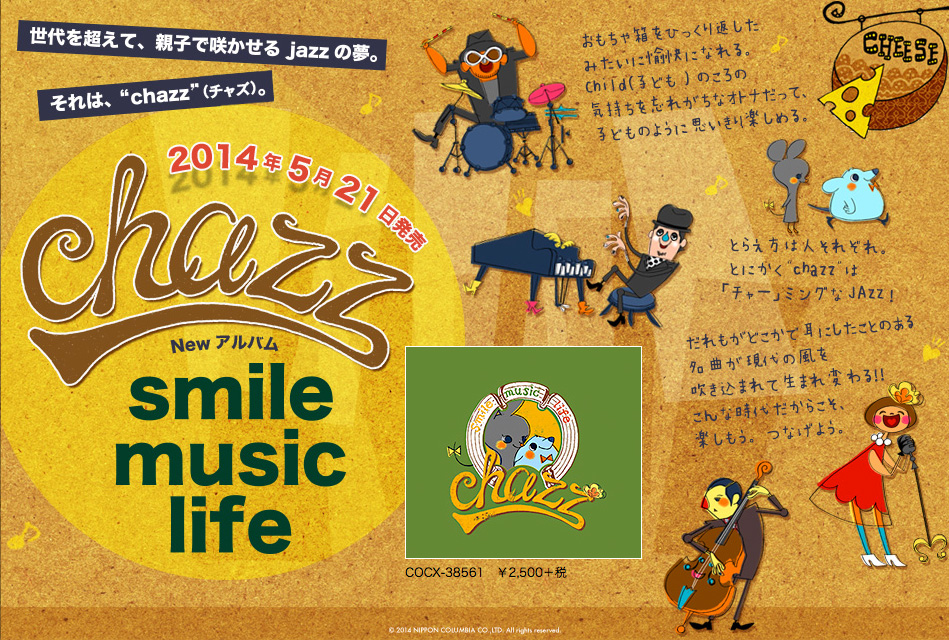 Sing Along Pictures had the great privilege of collaborating with World Apart/Nippon Columbia in Japan on their project "chazz" and created a pair of animated music videos for ROCO and H ZETTRIO! It was a complete pleasure and also a bit of a fan/geek fantasy as we're super fans of the musicians!
Right now you can check out the teasers for "chazz" HERE!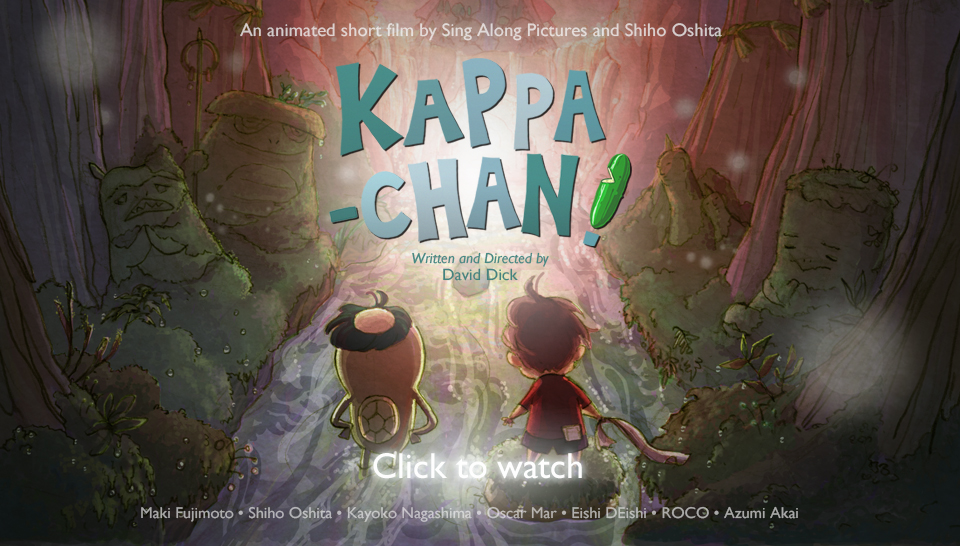 At last! We're very pleased to announce that Kappa-Chan is now available to watch online! We hope you enjoy!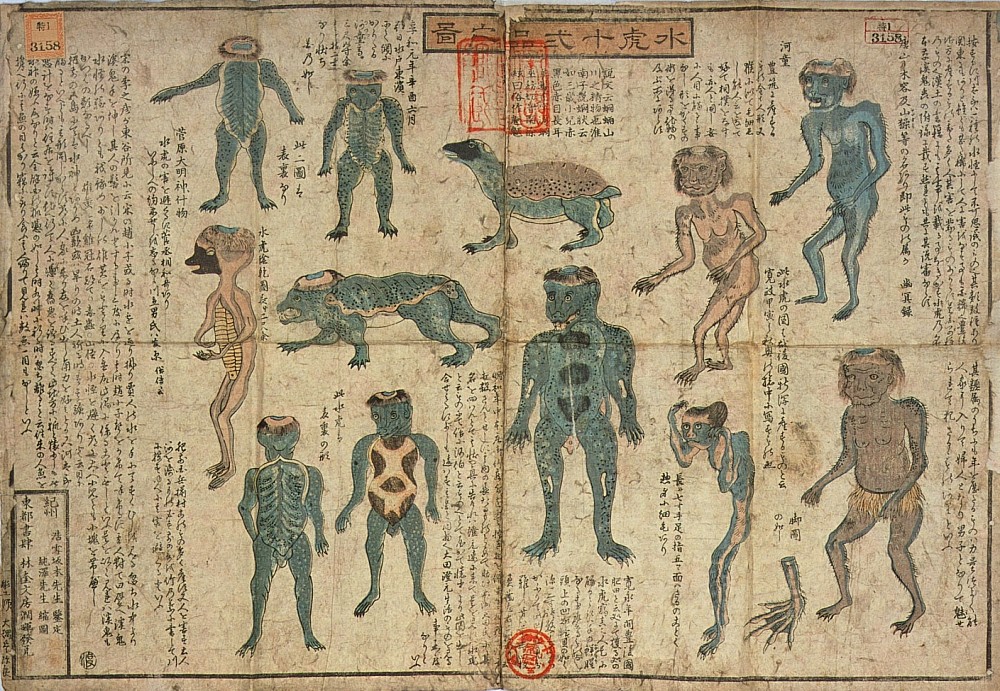 "Kappa drawings from mid-19th century Suiko juni-hin no zu 水虎十二品之図 (Illustrated Guide to 12 Types of Kappa).
Source: National Diet Library (Tokyo). Based on the earlier (1820 & 1839) Suikokōryaku 水虎考略 , attributed to Koga Tōan 古賀侗庵 (1788-1847) and illustrated by artist Kurimoto Tanshu 栗本丹洲 (1756-1834)." VIA.
One of the great things about the project was that we also got to do some animation workshops in the area! (Plus, I got to play with an antique Seikosha wall clock.)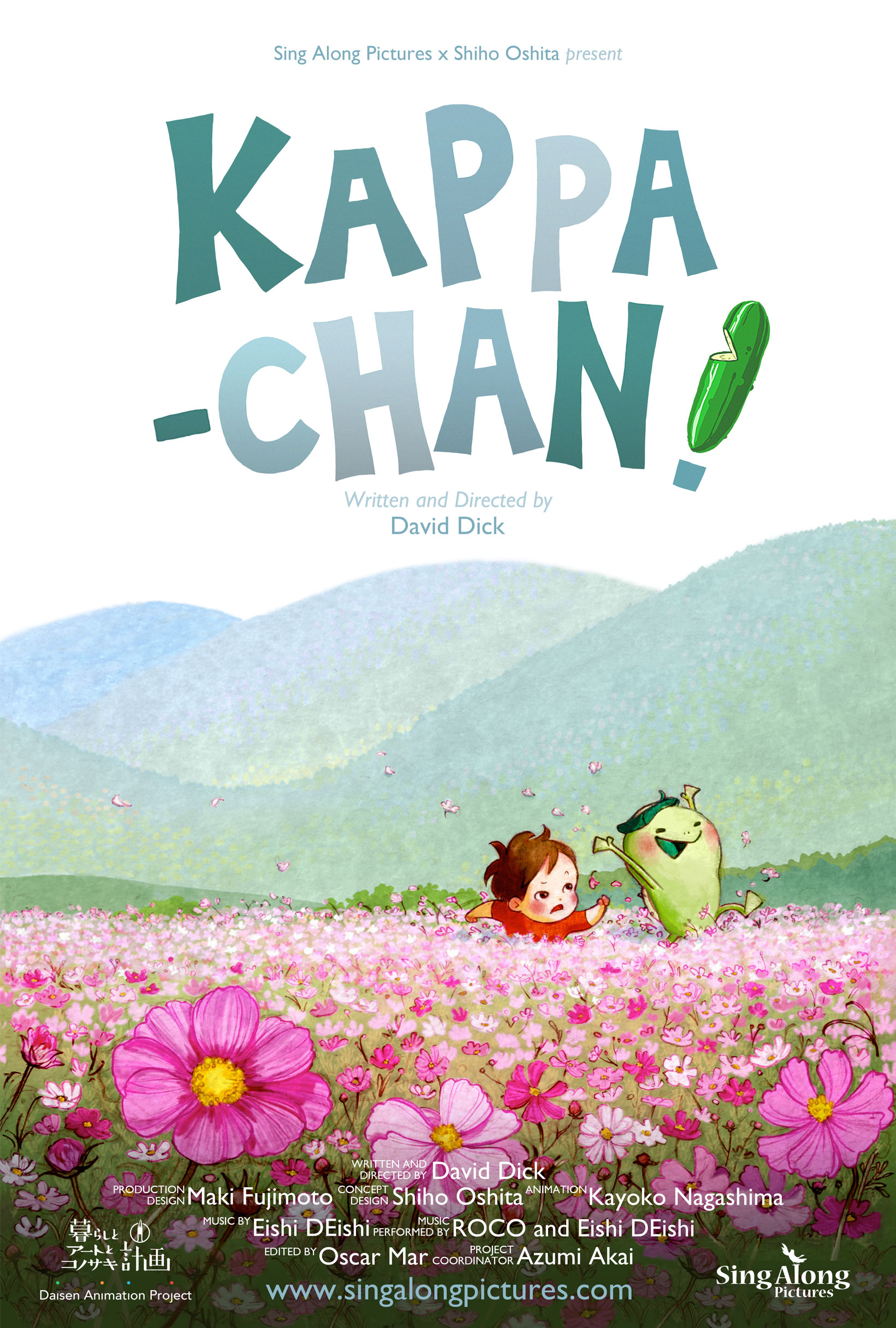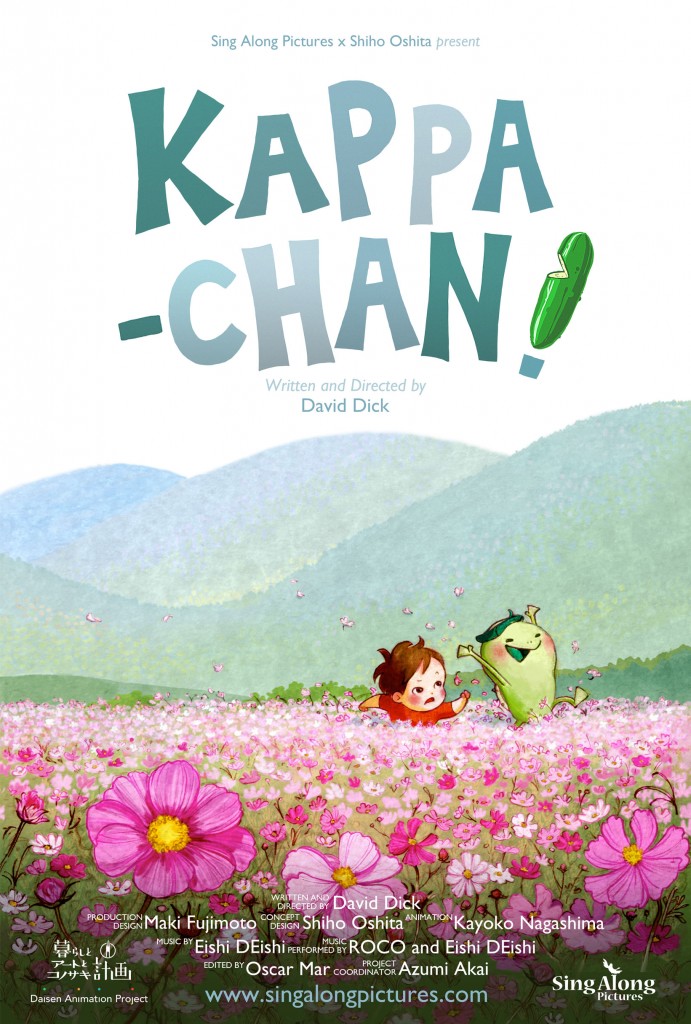 Hey folks, we have updates! I'm happy to tell you animation and backgrounds on Kappa-Chan are complete! The files were all put together and sent off to Oscar to begin post. We celebrated with sleep!  It was a difficult deadline but the crew made it in style and I'm crazy pleased with everyone's work. AND we also have something else to share: The first poster for Kappa-Chan!
We want to thank you all so much for following and please stay tuned! We'll have more goodies to share, and then of course, the film's debut!
Take care,
~Dave